The Staff Council at Georgia Tech aims to better understand perspectives that are representative of the broad population of staff about matters of institutional importance; and to communicate those perspectives along with advice and suggestions to the Institute President and executive officers at regular intervals.
Georgia Tech Staff Council serves to engage, advocate, and inform.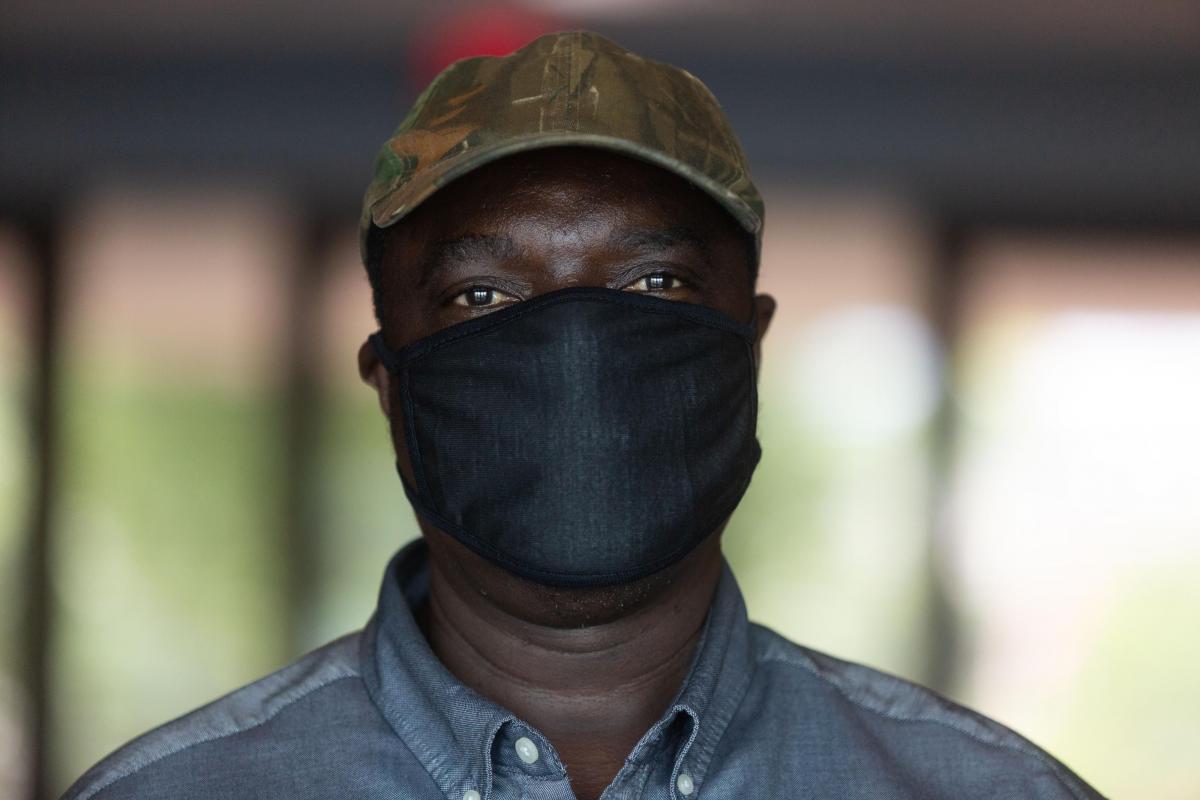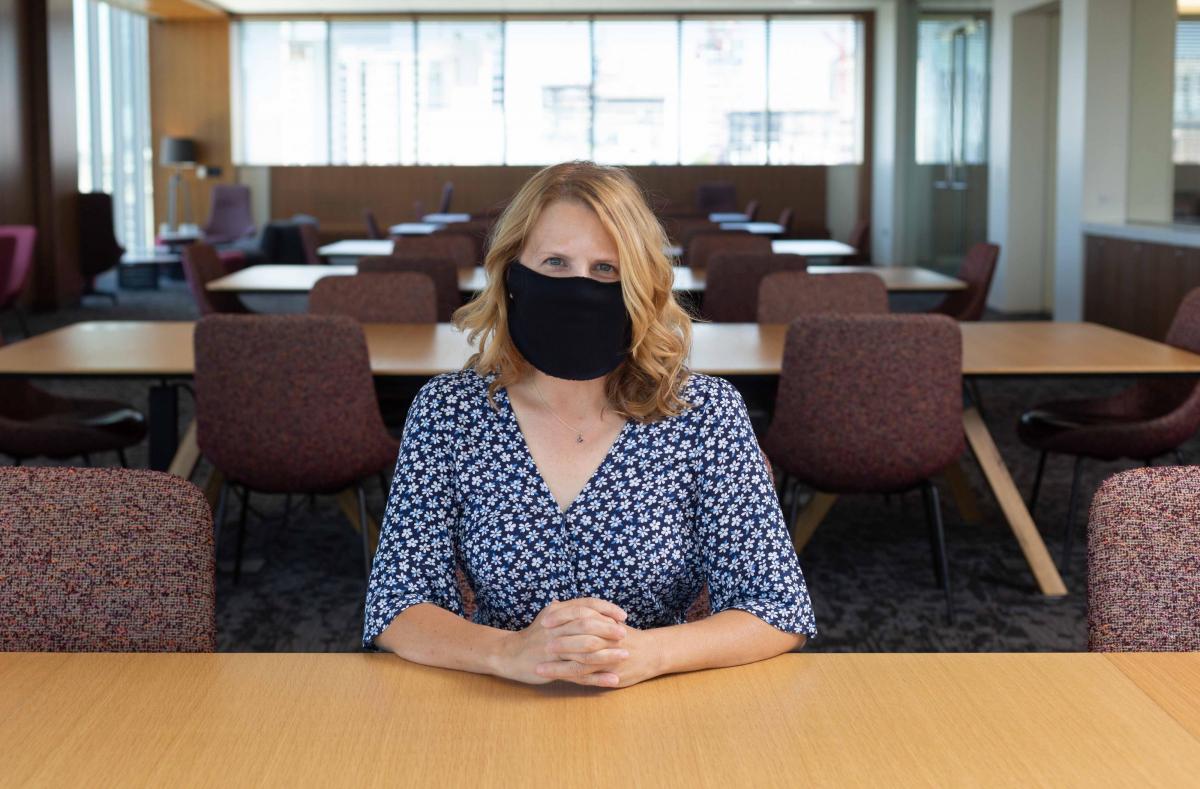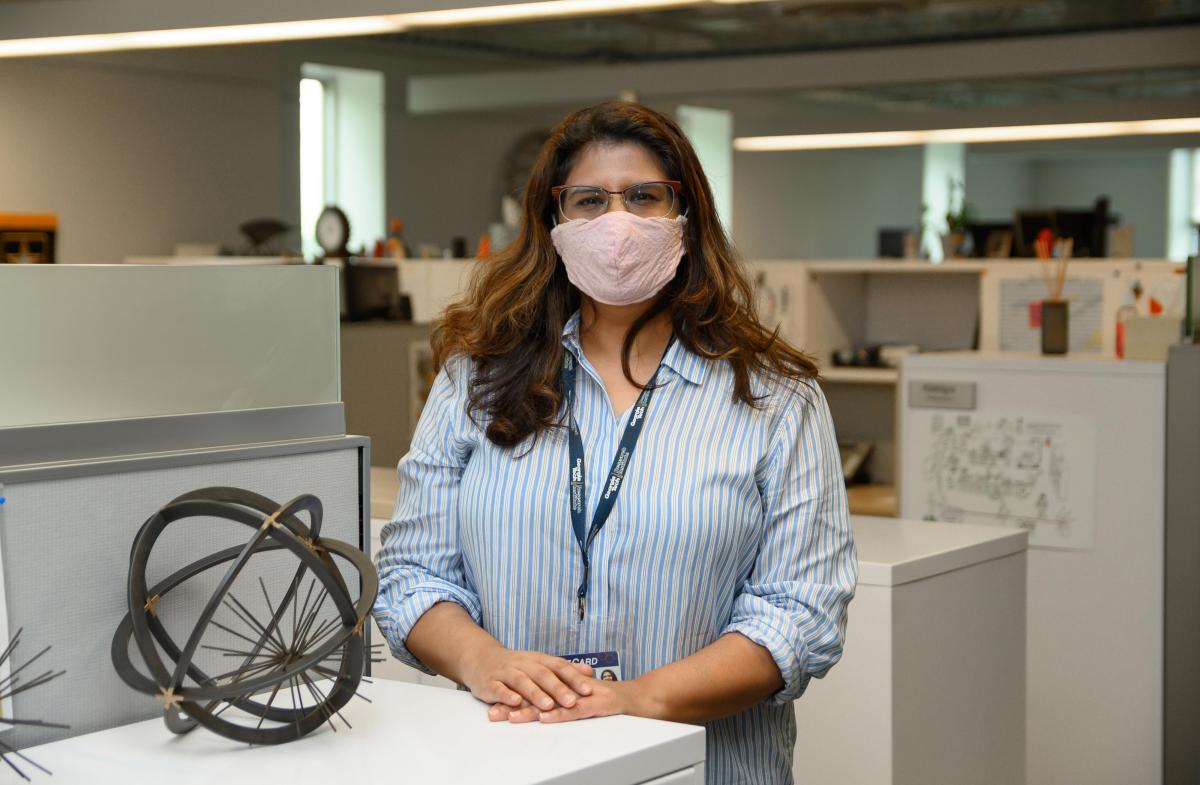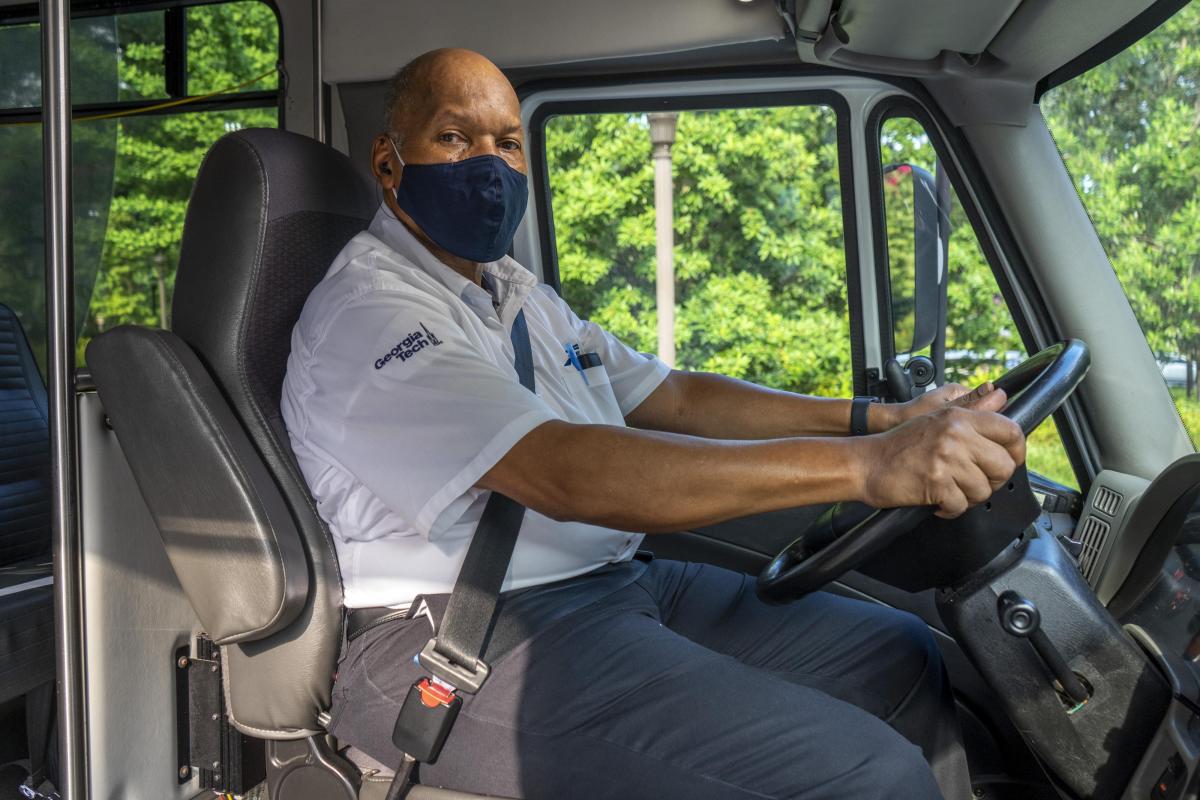 News & Events
On June 1, Staff Council hosted Probate, Wills, and Financial Accounts as part of its quarterly Wellness Wednesday series. The event provided an overview of how to navigate legal steps after losing a parent. View the recording here.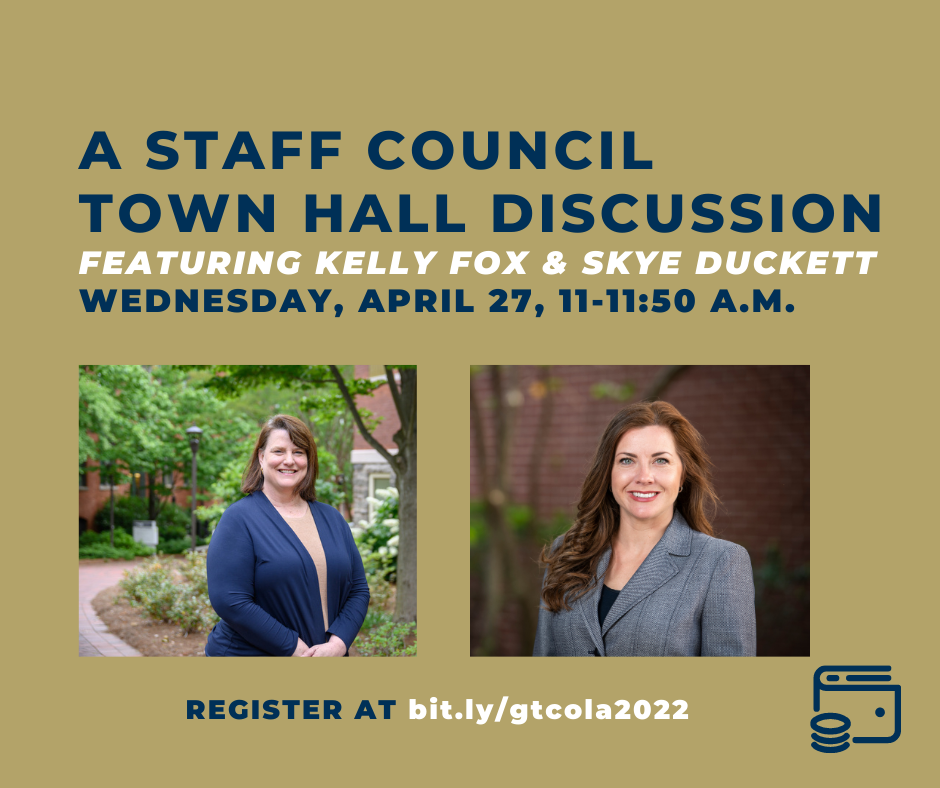 On April 27, Staff Council discussed the then-recently announced Cost of Living Adjustment and the Georgia Tech Job Classification and Compensation System with Executive Vice President for Administration and Finance Kelly Fox and Vice President and Chief Human Resources Officer Skye Duckett. View the recording here.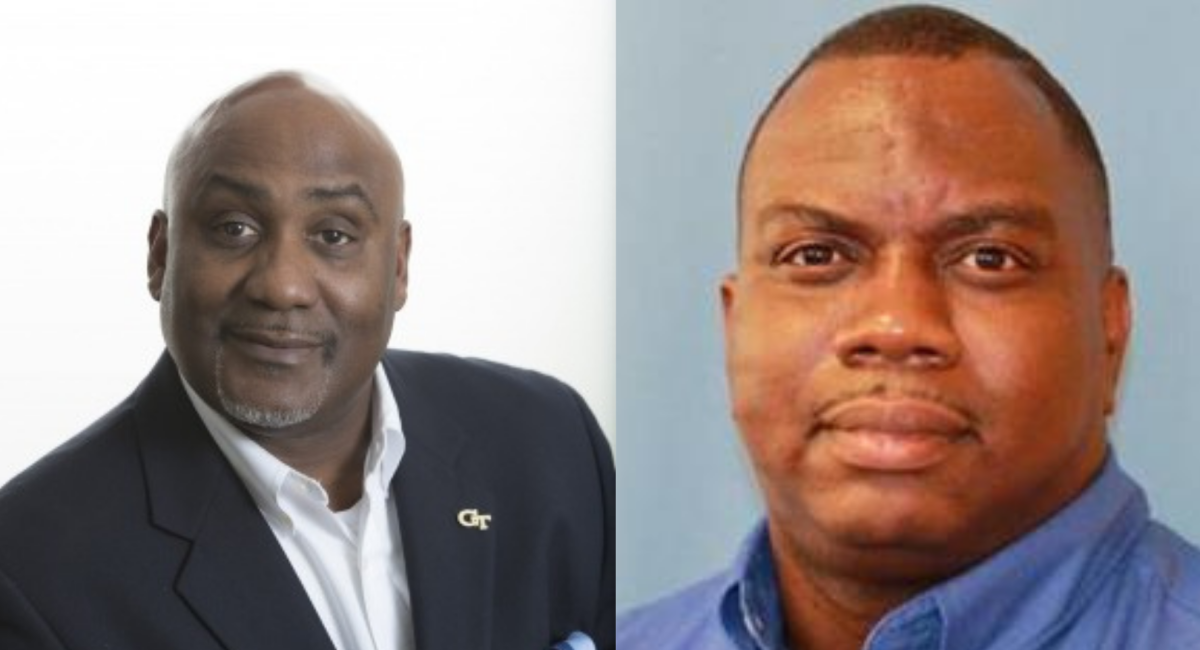 Staff Council congratulates members Kevin Ellis, assistant director of Financial Operations, Aerospace Engineering, and Samuel Evans III, Fleet Services manager, who have been awarded a 2022 Georgia Tech Staff Awards Leadership in Action Award.
Georgia Tech's Staff Council
Started in 2014, Staff Council gives a formal means for our 3,700 staff members to communicate their perspectives to the Institute's executive leadership. Staff Council comprises of 23 members who proportionally represent five classifications of employees as specified by Georgia Tech's Job Classification and Compensation System (JCCS).