The Georgia Tech Staff Council gives a formal means for more than 3,700 staff members to communicate their perspectives to the Institute's executive leadership.
Staff Council comprises 20 members who proportionally represent five classifications of employees as specified by Georgia Tech's Job Classification and Compensation System (JCCS):
Administrative & Professional (10 seats)
Skilled Trades (5 seats)
Scientific & Research (2 seats)
Information Technology (2 seats)
Development (1 seat)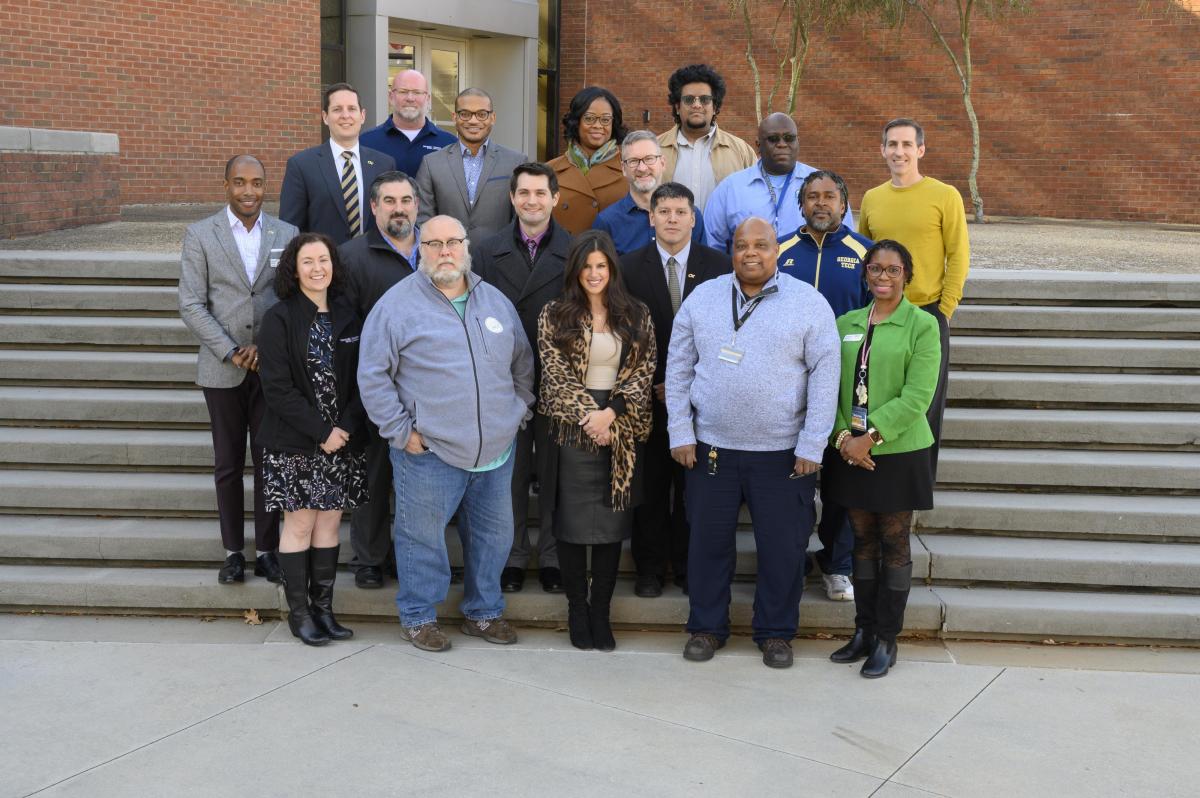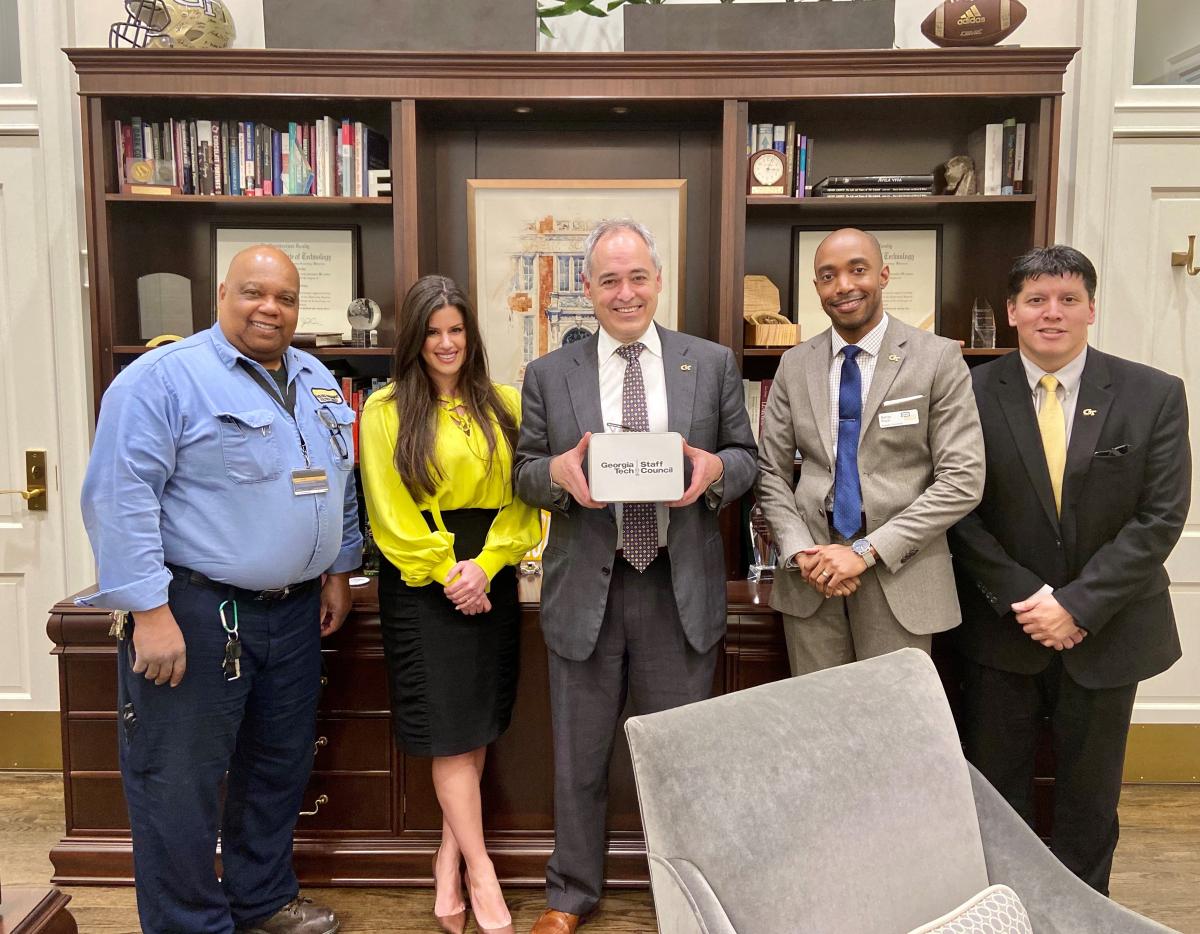 History
Georgia Tech leadership established Staff Council in 2014 as a conduit for views that represent the greater staff population and provide insight to the executive and senior leadership on how decisions regarding policies, procedures, and investments affect this segment of the campus community.
"The staff at Tech deserves a voice elected by their peers to help carry their message and have a positive impact on campus." said Dwayne Palmer, lead information technology project manager in the Office of Information Technology and chair of the appointed Staff Council. "There is work to do moving forward and we all can and should participate – even if you are not an elected council member.  All staff members at Tech are encouraged to get involved and help make a difference."
Staff Council Bylaws
The Georgia Tech Staff Council Bylaws define the procedures, policies, and practices of committee tasks and members. Bylaws are periodically updated to reflect updates and changes to Staff Council operations.